Five Characteristics of the Best Golf Courses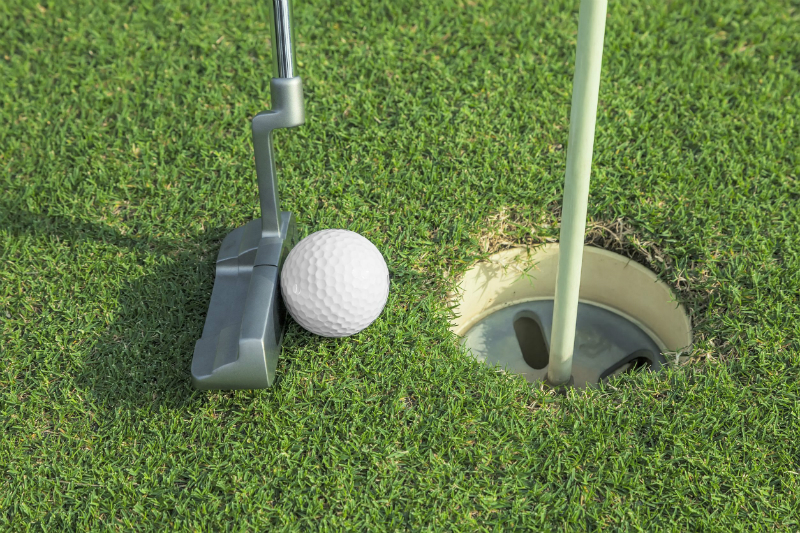 Mastering the formula for the best golf course is a tricky combination of factors. Not only should golf courses cater to a large group of individuals, but they need certain alluring characteristics–those attributes that keep golfers coming back for more.
When combined, these five characteristics create both an inviting and unforgettable experience for golfers of all shapes and sizes.
1) Suitable for all levels and ages
The best golf courses recognize that golfing is an affair for the individual, the family, and groups of friends. With such a large market, golf courses must be tailored to match everyone's needs.
At Copper Hill Country Club, the whole family is taken into consideration. The golf course offers five separate sets of tees–each designed with a different skill level in mind.
Near the golf course is the Copper Hill Pro Shop, selling golf equipment, apparel and accessories. Staff help guests to find custom fitting equipment no matter their skill level or size. The Pro Shop also offers private golf instruction alongside junior golf camps for those looking to improve their practice. Whether you're a pro or a first-timer, there's an option catered to you.
2) Challenge factor
While many golf courses cater to all levels and ages, the best of the best will also create a challenging course that keeps elite-level golfers entertained. You should be able to feel your game improving every time you come to the course.
Copper Hill Club includes small greens and tight fairways that make it a tough venture for golfers of all skill levels.
3) Aesthetics
Since you'll likely be spending hours out on the green, you want to select a golf course that's, well, nice to look at!
The best golf courses will employ top landscapers to craft a visually appealing course, along with enforce high standards of maintenance.
Copper Hill Country Club's golf course exemplifies this point with its meticulously manicured lawn–earning it a spot amongst the best-manicured golf courses in New Jersey.
4) Not overcrowded
Golfing is a leisure sport, meaning you shouldn't be quickly pushed through the holes due to an overpopulated course.
For example, Copper Hill Country Club is an exclusive, member-only establishment. The course will never be overrun with visitors, guaranteeing a more intimate and personalized experience.
5) Post-golf leisure
After you've made it through all 18 holes (or, let's face it, sometimes the mood strikes after that first swing), there's nothing more refreshing than a freshly squeezed lemonade or an expertly crafted martini.
The best golf courses recognize the importance of post-golf leisure, and therefore provide amenities to enjoy the rest of your evening and into the night.
At Copper Hill Country Club, members can choose from three separate settings in the main clubhouse–the casual Grill Room, the outdoor patio, or the intimate fireplace room. Throughout the year, members can attend special organized dinners, including Lobster Night, Steak Night, and Italian Night.
The club also has a tennis facility with two newly renovated hardcourts and a pool complex.