What Does a Wedding DJ Do?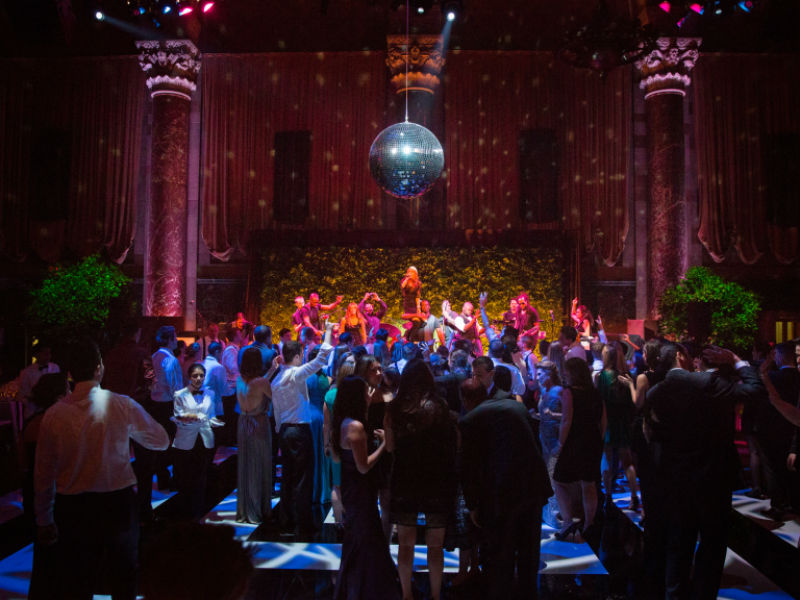 A wedding is a big and important event with a lot of moving parts. The florists needs to make sure everything is decorated properly, the caterer has to make sure the food is delicious and delivered on time, and the DJ is responsible for the ceremony. That means more than just pressing a button and letting the music play, if it was that easy then we would just use iPods. A good wedding DJ from New Jersey will know your likes and dislikes, they will be able to read the room and know what and when to play it. A DJ is responsible for creating an environment that everyone can enjoy and will leave a lasting impression.
When you hire a DJ service in New Jersey, the first thing they need to do is ask a lot of questions. There is no one size fits all when it comes to musical taste. They should ask you for your preferences, what type of music is not allowed, and what type of guests will be attending. This information is vital so the DJ has enough time to set up possible song selections and back-ups in case it's needed. Will there be a toast? Do you have any special request? What type of music do your guests like? It is their responsibility to have some sort of music plan and a time line as well.
The DJ should also visit the reception venue before the event to prevent possible issues. They want to establish a line of communication with the venue so they know when they can come in and start setting up to make sure there is no equipment placement problems. The DJ will also coordinate with the caterer to review the time line of when food will be served so they can play the appropriate music at the appropriate times. It is also their responsibility to reach out to the photographer and videographer so they can collaborate for the event. A professional wedding DJ will always take the time to prepare for the wedding so that everything runs smoothly.